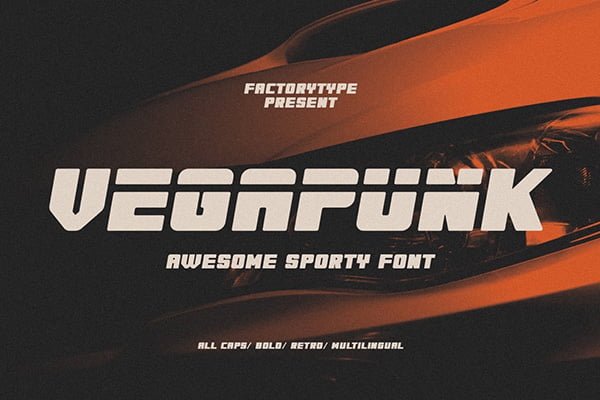 Loading preview, please wait...
---
Vegapunk is a unique sports font that includes unique cutouts, a dynamic slant, and gives the impression of power and speed. This font is ideal for titles like racing games or auto sport logos as well as other modern or vintage titles where you'd like your blocky lettering to have an authentic look similar to actual racetracks.
5 Weights
2 Styles (Regular and Italic)
Basic Latin A-Z and a-z
Numerals & Punctuation
Stylistic Ligatures and Alternate Glyphs
Multilingual Support for ä ö ü Ä Ö Ü …
Thanks for looking, and I hope you enjoy it.